Editor's Note: Corrections have been posted on the event's future funding sources, number of attendees, name of Kenia Pimentel's colleague and actual number of attendees.
The Florida International Leadership Conference held its 15th annual event April 8-10 at Camp Cloverleaf 4-H in Lake Placid. Although this event usually takes place in February, after pandemic-related delays, organizers and volunteers were able to come together to organize this annual leadership event.
According to Valencia Intercultural Student Association (VISA) Club Advisor Kenia Pimentel, Dominican Republic immigrant, Valencia alumnus, and international student services specialist, "…the Florida International Leadership Conference (FILC) is a exciting conference that will give international students and students abroad a unique opportunity to learn from each other, share educational experiences and promote global education! Pimentel participated as FILC Registrar for 2021-2022 and spoke at length about his own experiences. Valencia students were able to attend FILC thanks to funds provided by the college's student development office. The Office of International Student Services sponsored this year's FILC for Valencia participants, including nine students and two counsellors. The camp atmosphere encourages participants to expand their comfort zone and get to know each other as they cohabit with international and domestic students in comfortable cabins over a three-day weekend.
Participants will have studied abroad or have an interest in doing so, while some may already be leading their own globally minded initiatives on campus. Although one participant has not shared with the team that they have arrived, partnering with other students allows for new friendships, exposure to new ideas, and the development of leadership skills. With attendees from different nationalities and universities across Florida, getting to know everyone is convenient if a student is planning to transfer to one of the other universities participating in the event.
FILC's goals are to "strengthen leadership skills, promote friendships and networks between international and overseas students, recognize and reward student leaders who promote international understanding on campus, challenged students to see themselves as global leaders and to recognize different styles of leadership across cultures". The event is packed with a series of educational and team building sessions.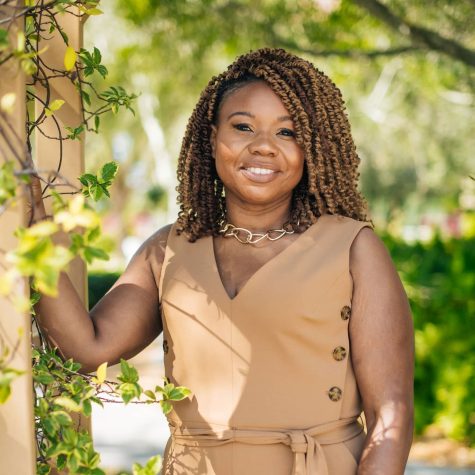 FILC has also featured keynote speakers such as Dr. LaDonna Butler, Certified Mental Health Counselor – Qualified Supervisor (LMHC-QS) and Certified Daring Way™ Facilitator (CDWF) featured in Time Magazine, New York Times, Tampa Bay Times, ABC , FOX News, and quoted in the works of Deran Young, Tarana Burke and Brene' Brown.
After yoga and breakfast on Saturday morning, Dr. LaDonna addressed the attendees, encouraging them to think about what they would allow themselves to do during this lecture and write it down on a sticky note.
---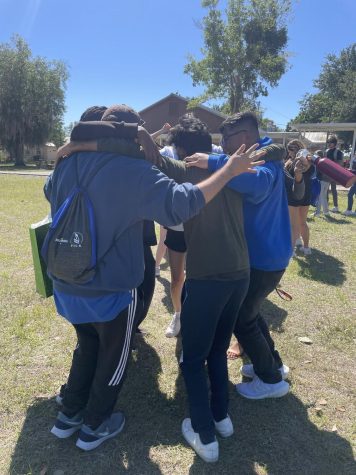 "To be honest, I really enjoyed the experience," recalls Maria Willches, an architecture student and club secretary for the Intercultural Students Association of Valencia. "It was my first camp and I didn't know what to expect. But when I got there I saw everyone and shared all the stories – and I love to dance, so in the dance party I learned a lot because I saw people I thought I wouldn't never see in a million years, and they taught me dances from their country.
Computer Science major and VISA Club member Ty Gilbert enthusiastically expressed the same sentiment during his interview; remember FILC was fun even between sessions. "In my spare time, I played volleyball with some people and it was really, really fun…" She also remembers how on the very first day they were tasked with a scavenger hunt with new students; one of the many group activities to come.
"I gave myself permission to stop doubting my knowledge. … what I do is necessary, I trust the information I give and I have studied for it – I have done my research," replied Miguel Bermudez, president of the VISA Club, art major and Venezuelan asylum during the interview. an online interview hosted on Zoom.
It was her first appearance at FILC, Bermudez took a chance on submitting her own proposal to talk about topics of cultural preservation, assimilation, racism and how everyone has their own cultural history – if they're enough curious to ask their own family.
"I was nervous about the reaction of some students and this conversation gave me a little more peace." he called back.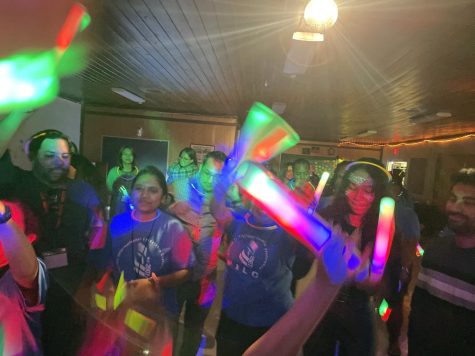 Everyone at FILC worked with passion to make the event happen this year. Pimentel and conference chair Angelica Rodriguez Jiminez of the University of South Florida made this opportunity as easy as possible for Valencia College, but also for the eleven universities that also participated across the state. Valencia's advisors, students and graduates as peer leaders were recognized on Saturday night at the Coachella-themed dance party marking the end of the event. Even Pimentel was determined to profit from this event until the last drop. "That Saturday night, I danced the night away."
The attendees offered this advice to anyone interested in participating in FILC next year: Get involved with the clubs in Valencia, because this opportunity and many more have come to them through the clubs. To find out more about FILC and the international clubs, contact the Intercultural Student Association of Valencia (West) and find out about their new officer positions this summer.
Finally, it is important that many COVID precautions were taken by Valencia and the FILC to ensure that students provided proof of vaccination / negative COVID tests before entering this event and that their goal was to ensure a safe leisure space for all involved.
Click through the gallery to see more photos from the Florida International Leadership Conference April 8-10 by VISA Club attendees.